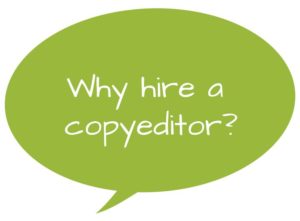 Publishing a book is often a lifelong goal for people. Writers will spend years developing their ideas and their characters and when everything is said and done, it is quite an accomplishment to finally be holding your book in your own hands.
Flipping through the pages and reading your own words on paper is such a great and rewarding feeling.
However, it all comes crashing down when you notice a typo, or some kind of grammatical mistake that your copy editor didn't catch. Sometimes, these mistakes are benign, but sometimes they can change the meaning of certain passages.
For instance, someone who recently came to use with a "fully edited" copy of the book has mistaken the phrases bear with me vs. bare with me, which anyone who is familiar with this phrase can easily see why one would be problematic to say the least.
In the rest of this post, I want to go over a few tips you can use to find the right copyeditor for your book. Someone who knows your genre and does a good job.
Tip 1: Use Crescent Moon Publishing
This tip may seem a bit self-serving, but in a post about copyediting, we have to mention our own services. We offer copy-editing services to writers regardless of if they use of publishing services.
Most authors who choose to publish with us choose to use our copy-editing services. Occasionally, authors will hire an outside copyeditor and deliver us with the final product.
That was the case with the above story I mentioned with the bear/bare with me mistake. This is one of the more humorous mistakes that I have seen. Usually, they center on single word English homophones like principal and principle. We have a great team of editors who has an incredible record of no mistakes.
Tip 2: Find Out How Many Edits Your Copy-Editors Do
The first question you should ask any copy-editing service is how many times do they go through a draft document. Any service agency worth its weight should go through a draft at least two times, but the better ones will go through three times.
This is the way that many people end up with embarrassing mistakes in their work is because they don't check to see how thorough of a job their copy editor is doing.
In order to avoid the most embarrassing mistakes in your work, we always do three full read throughs of any document that we word with, no matter how large or small.
Tip 3: Read Reviews, Ask Around
As common sense as this tip is in the Internet age, many authors don't ask around before hiring their copy editor.
Go into the author circles and see if anyone has used your copy editor. Heck, you can even ask the agency itself for some written recommendations and people to contact. Giving your work over to a copy editor is a huge placement of trust, and you don't want to just give it to anyone.
Make sure you know who you are dealing with before you get involved.
Tip 4: Brush Up On Your Own Grammar
The old saying goes, the best offense is a good defense. This applies to writing as well. If you don't give your copy editor a lot of mistakes to edit, they are less likely to miss potential mistakes. Makes sense right?
We always recommend that writers brush up on their own English grammar before submitting a work. There are so many great English resources for writers out there these days that cover everything from comma placement to confusing English homophones. If your writing doesn't contain a lot of mistake, not only will you save money from the copy editor, you'll end up with a better product.